M Three Ranches specializes in the growing and mechanical harvesting of various types of peppers for the food processing industry. We have the ability to mechanically harvest both small and large peppers with varying Scoville (heat) levels. Peppers will be contracted during the fall in winter. Seeds will be sent to the greenhouse in the winter and planted mid April. Peppers are typically harvested from July through September.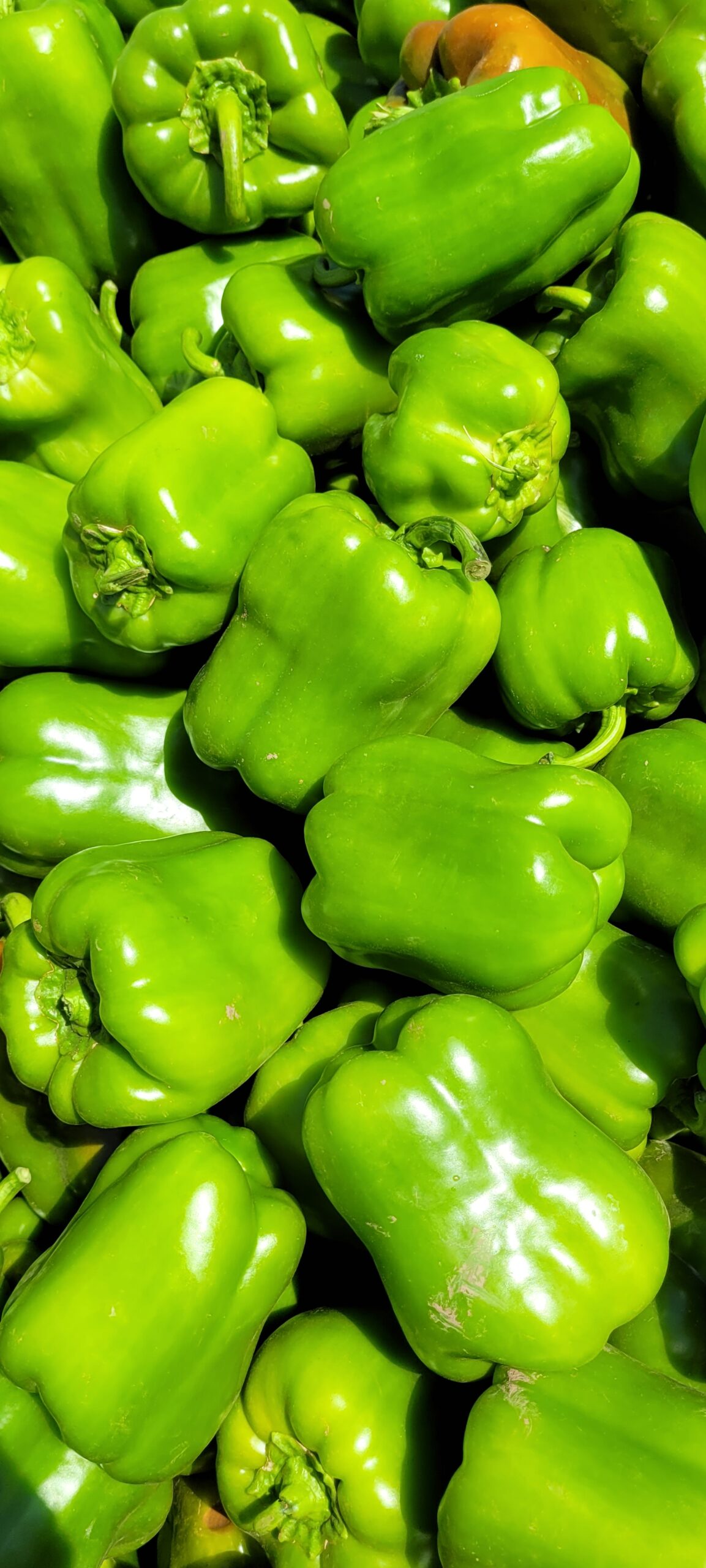 Bell Peppers
Mild and Sweet Bell Peppers are available in Red, Orange, Yellow, or Green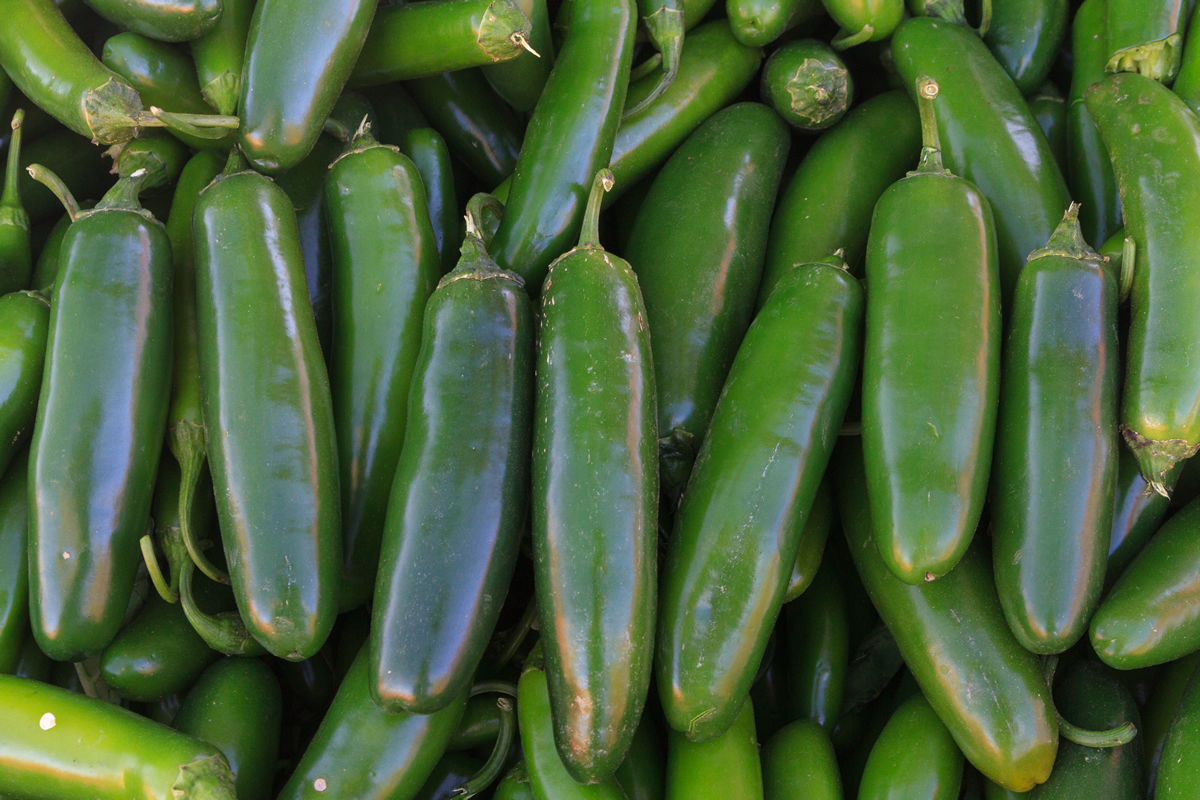 Jalapeños
Jalapeños are available from mild to hot in both green and red.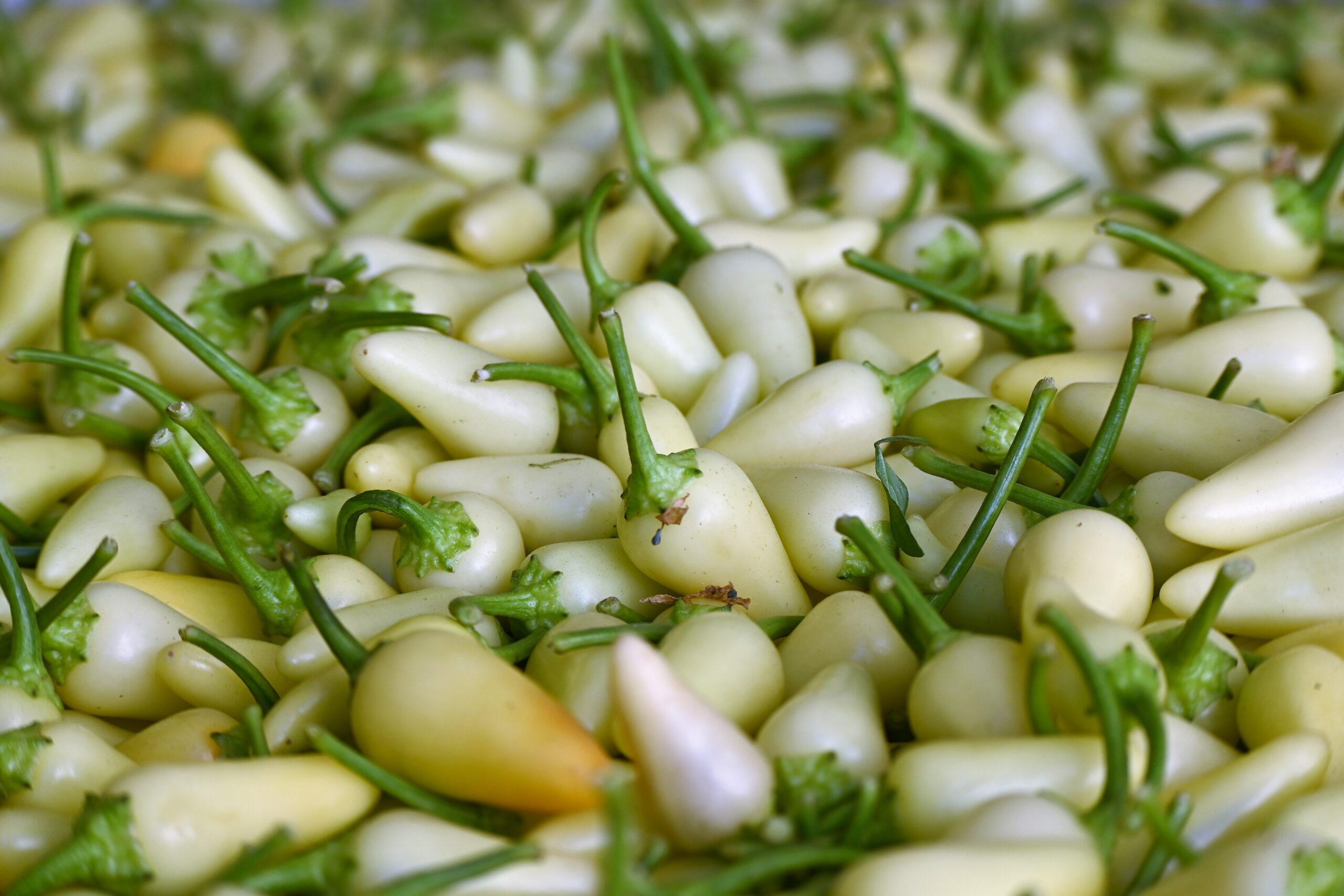 Cascabel
Cascabel peppers are a mildly hot pepper harvested to be yellow/white in color and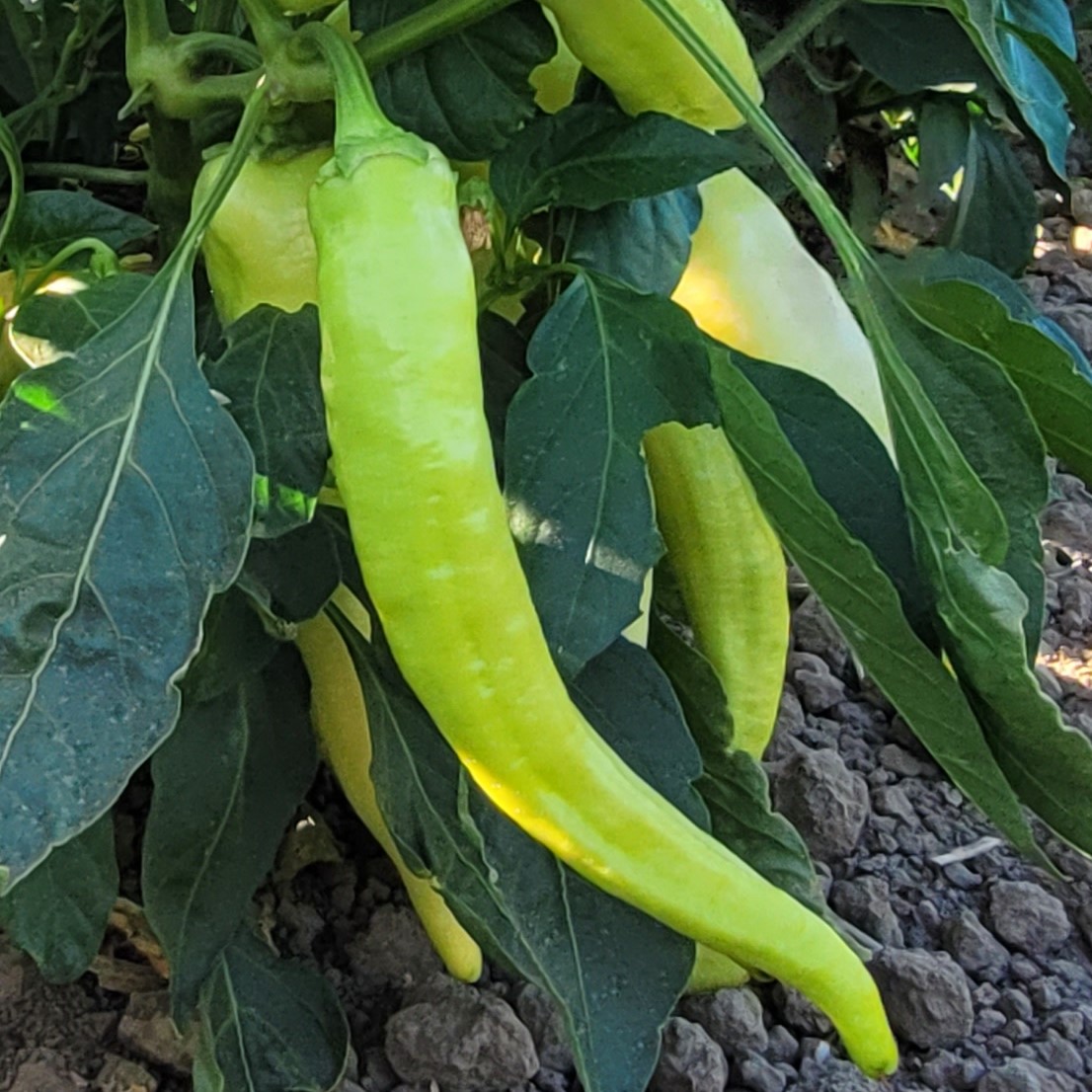 Wax Peppers
Wax Peppers range in a variety of colors and heat units. Though hot, these peppers are quite sweet. They are typically harvested yellow/green.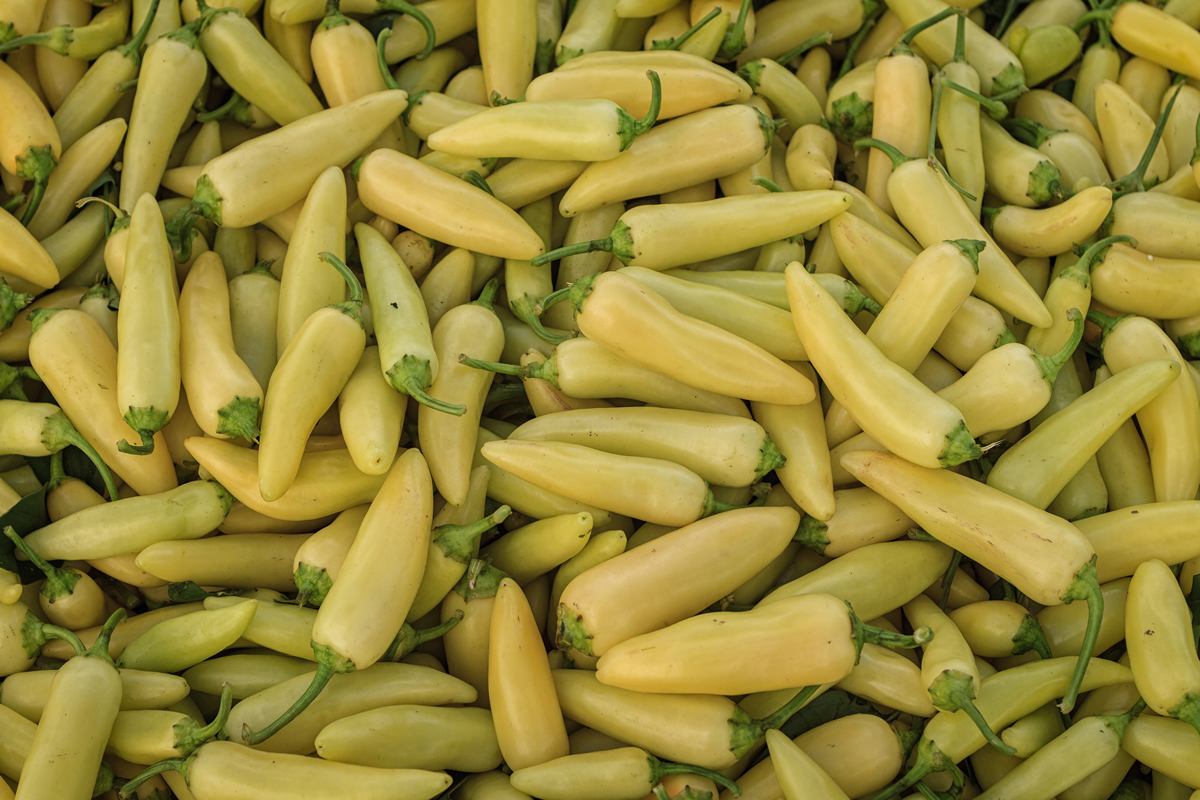 Banana Pepper
Banana Peppers are a sweet and tangy, mild to no heat pepper that are typically harvested yellow.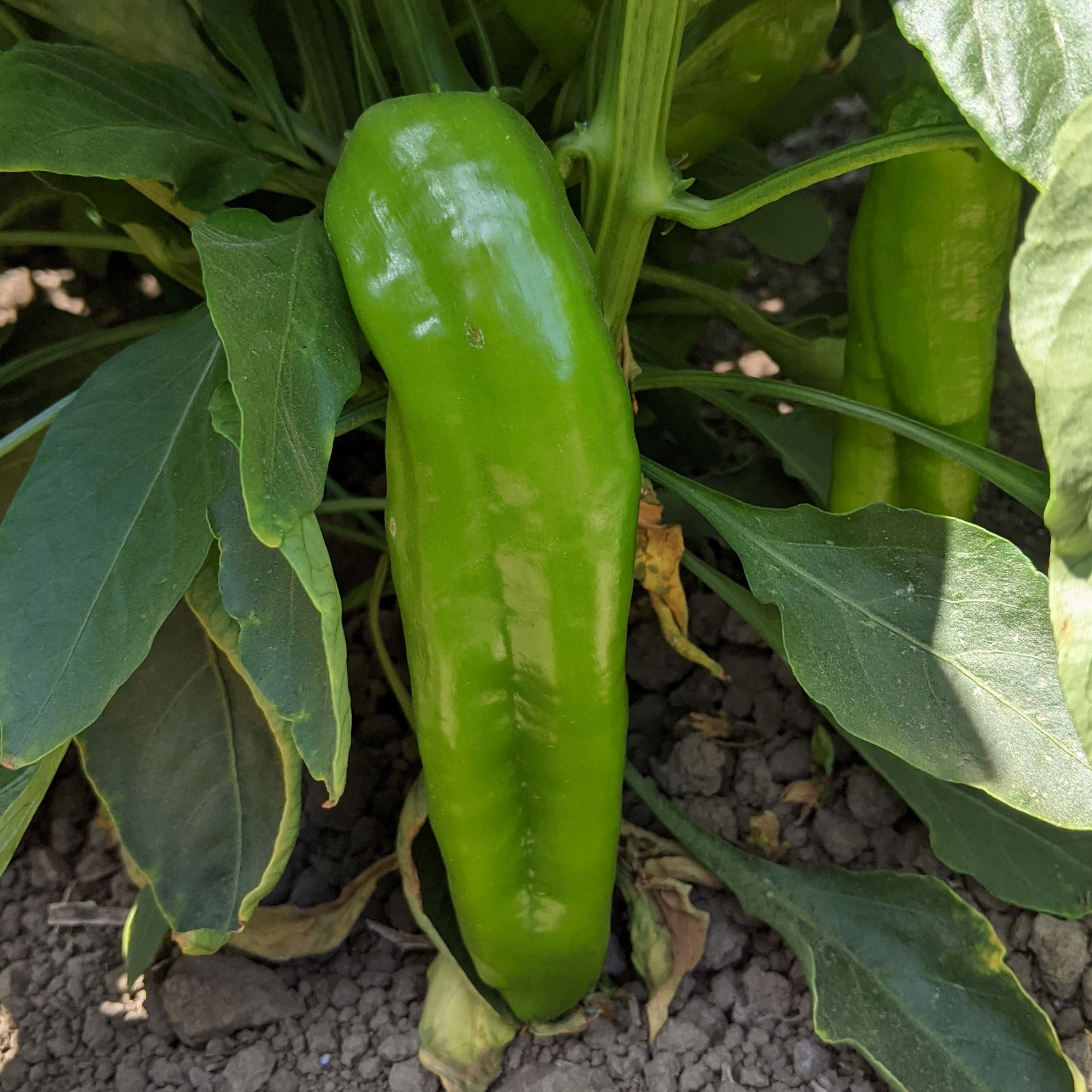 Anaheim Peppers
Anaheim peppers are a mild, medium sized pepper that can be harvested either red or green.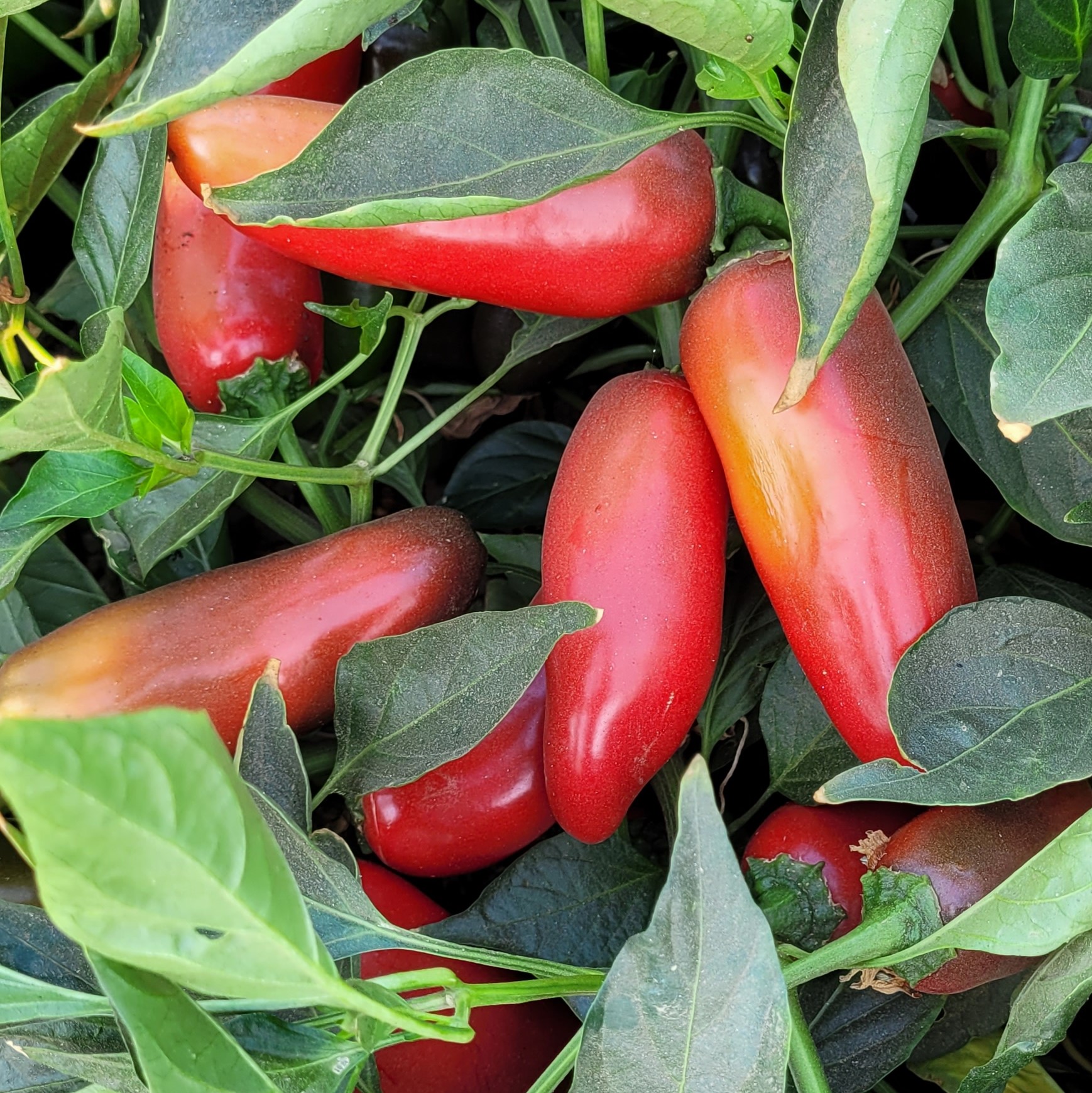 Fresno
Fresno peppers are medium in spice level and are typically harvested red on the vine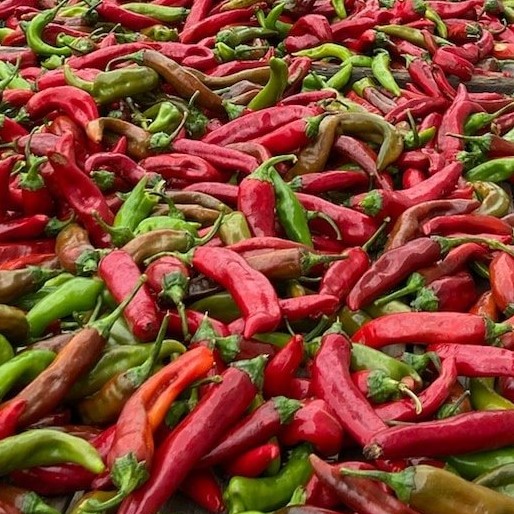 Guajillo Peppers
Guajillo Peppers are a mild to medium heat level pepper that can be harvested either red or green.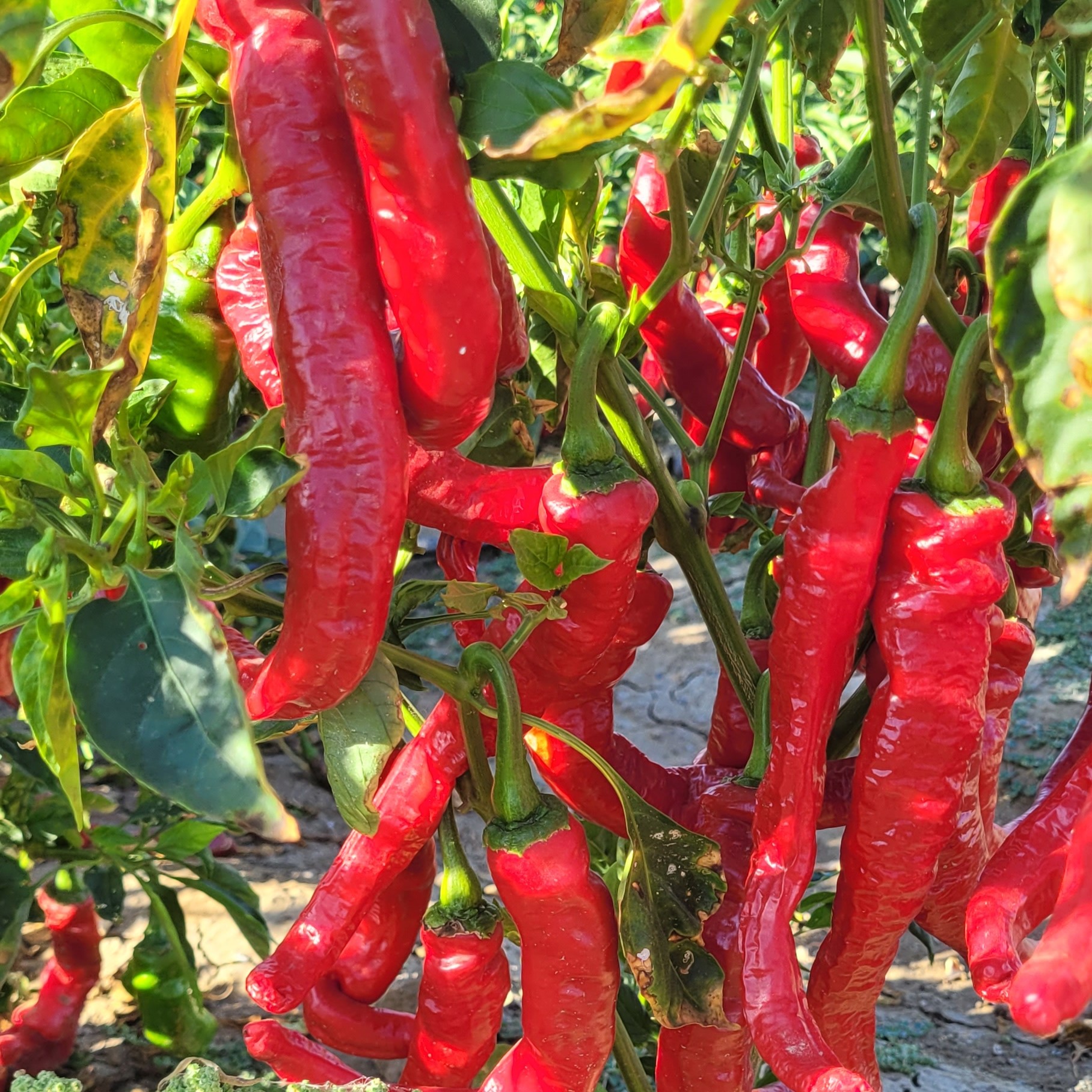 Cayenne Peppers

Cayenne Peppers are long and knobby. They tend to be moderately hot and have a vibrant red color.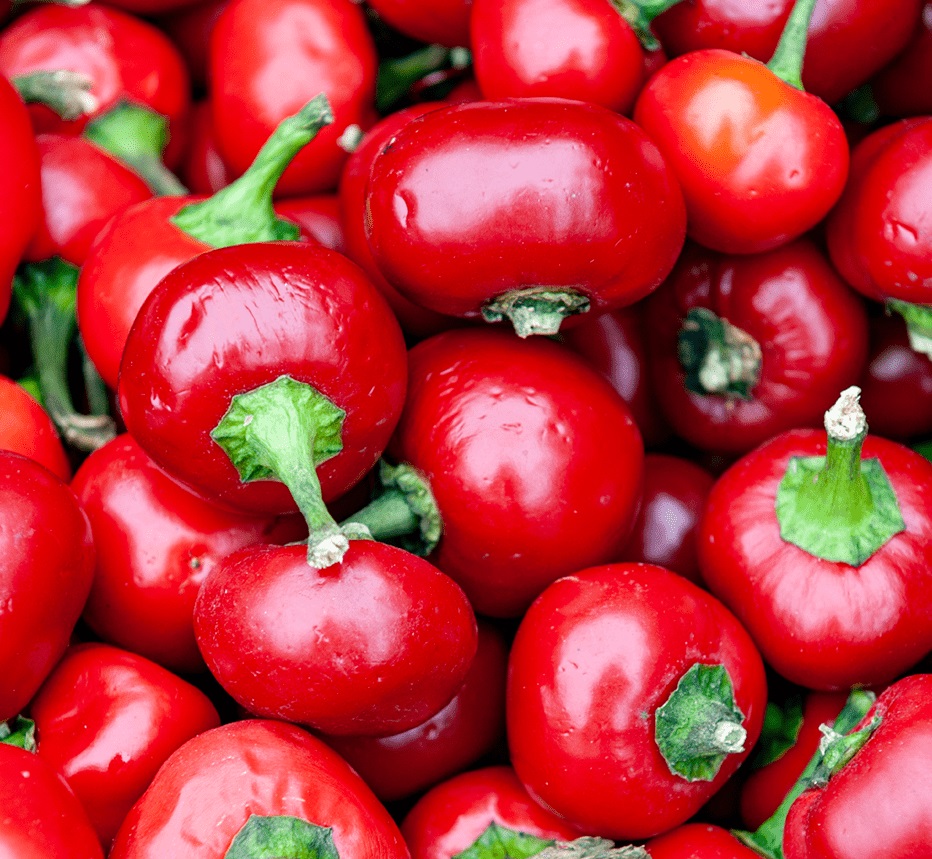 Cherry Peppers
Cherry Peppers are small round sweet to moderately hot peppers typically harvested red in color.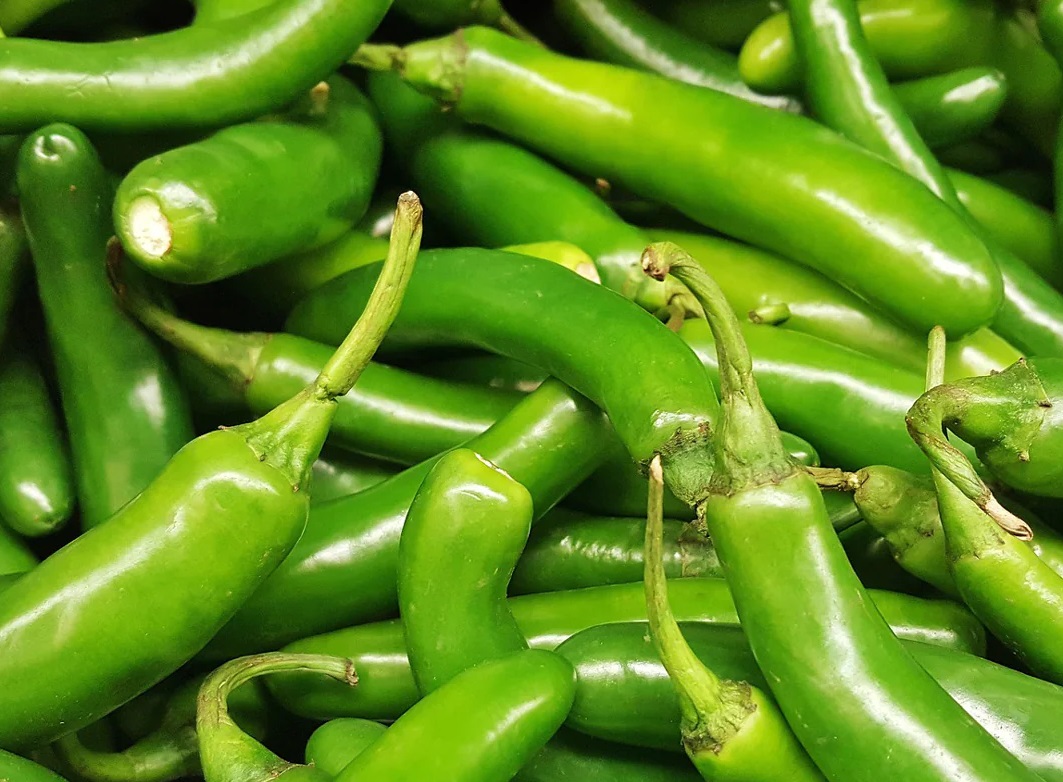 Serrano Peppers
Serrano Peppers have a medium heat level, slightly hotter than a jalapeño pepper and are typically harvested either green or red.